Factsheet
Developer
Unbound Creations LLC
Seattle, WA
State
Ready to release!
Release Date
March 2, 2016
Platform
PC, potentially Mac/Linux
Engine
Unity3D
Press Contact:
Press Materials:
Social
Dev Team
Jakub Kasztalski - Lead
Rafael Morais - 3D Artist
Eric Proton - 2D Artist
Renee Ha - Editor/Proofreader
Former:
Danny Homan - Story Consultant
Dakota Brown - Additional Writing
Description
The Glorious Commonwealth's first Airship has been sabotaged! Uncover what the passengers are hiding and write the grisly conclusion. Open-ended who-done-it mystery where others may suspect YOU if you're not careful! Dziękujemy!
---
Each suspect has a secret and unique personality you can uncover in a nonlinear manner via dialogue, stealth, breaking into their rooms, or getting them drunk! Customize your playstyle with a number of tools but don't get spotted snooping – others will call you out on it and start suspecting you as well. Who knows, maybe it really was you all along? Multiple endings and solutions can lead to different results.
Who is the saboteur? Who can be saved? Your actions and dialogue define the back story as well as future outcomes. You are the storyteller.
---
Open-ended Story
What you say and do shapes the past, present and future.
Complex Characters and Rich Dialogue
Each passenger has a story and unique personality – uncover their dark secrets.
Metroidvania-style Nonlinear Exploration
Freely roam 4 distinct decks hunting for clues… or stealing money and booze.
Social Stealth
Don't get caught acting suspicious, or others may blame you.
Multiple Solutions
Pick locks, crawl through vents, tinker with cogs or talk your way through.
Customize Your Playstyle
Choose from a variety of tools and approaches that suit you best.
High Replayability
The choices you make will influence gameplay and story.
Awards
Finalist at Pixel Heaven 2015 Indie Game Festival, Warsaw, Poland
Without the Sarcasm's PAX South 2016 "Most Promising Plot"

Without the Sarcasm
Screenshots
Download .ZIP of all Logos, Screenshots and Promo Materials
Official Trailer
Atmospheric Trailer
GIFs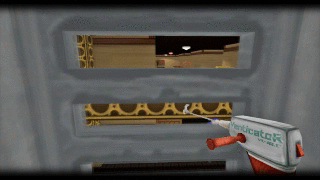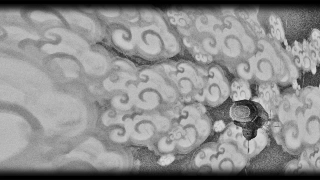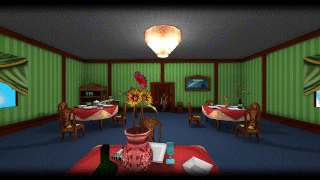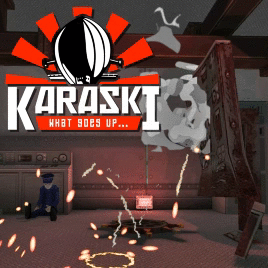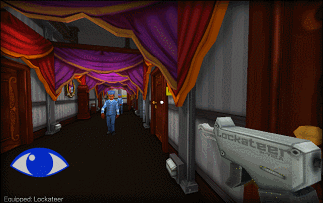 Logos & Promo
Download .ZIP of all Logos, Screenshots and Promo Materials
System Requirements:
MINIMUM:
OS: Windows 7
Processor: Intel Duo 2Ghz+
Memory: 1 GB RAM
Graphics: DirectX 9 Compatible card
DirectX: Version 9.0c
Storage: 750 MB available space
RECOMMENDED:
OS: Windows 7
Processor: Intel i5
Memory: 2 GB RAM
Graphics: Geforce GTX 670 or newer
DirectX: Version 9.0c
Storage: 750 MB available space
About Unbound Creations
Unbound Creations is an independent game studio focusing on crafting rich, believable worlds, immersive gameplay, and strong narrative experience. It released its first title Postmortem: one must die in August 2013, a short political-narrative adventure playing an agent of death who must take one life from a cast of influential and ambitious characters in a industrial-revolution, conflict-torn country.
Getting Postmortem through Steam Greenlight and being featured in numerous bundles paved a modest but promising start for Unbound. The second title, Karaski... What Goes Up, followed in March 2016. This time, the players found themselves onboard a sabotaged airship, trying to uncover the culprit and avoid casting suspicion on themselves. Sneaking past guards, picking locks and interrogating the passengers were the bread and butter of the open-ended mystery.
Currently, Unbound is taking a break from major releases and focusing on small design experiments to test out new ideas and garner feedback. Their latest work can be found on GameJolt.
About Jakub (Lead Dev and CEO)
Hi!
I am a Polish-American, Game and Web Developer recently releasing my second indie "Karaski: What Goes Up…" on Steam and currently working on small, browser-based experimental projects. I also worked as a cinematographer, having shot a variety of short films and documentaries. I love traveling and lived all across the US, Poland, Japan, North Ireland, Scotland, India, Costa Rica, among others. I also enjoy cooking and biking!
On the formal side, I have a B.A. in Humanities from Soka University of America (California, USA) and a Masters in Comparative Ethnic Conflict from Queens University Belfast (North Ireland). While neither has much to do with my technical career path, they inspire my creative projects.